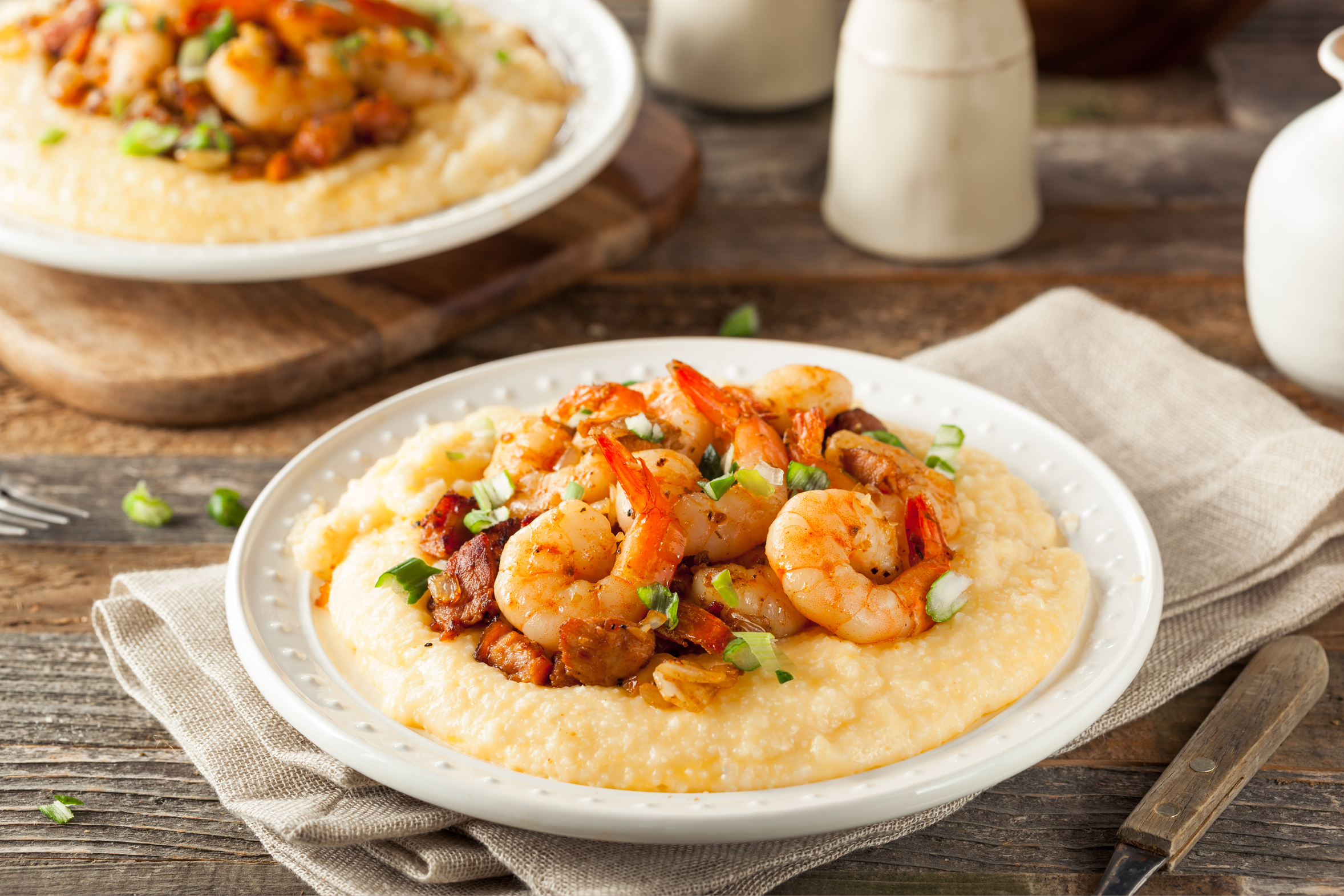 Shrimp & Grits are a staple in the world of New Orleans inspired cuisine. The dish itself has extended beyond the bayous and into fine dining establishments the world over. Voted the #3 dish on the list of tourist favorites, Shrimp & Grits is a surprisingly easy dish to prepare. 
Shrimp & Grits Made Easy
With seasoning offerings such as the All-In-One Cajun Seasoning by The Cook Shop there are a number of options when it comes to decreasing prep time for the famed dish.
For those who want the flavor of New Orleans in their food without the fuss and high salt content The Cook Shop delivers. The flavor of chopped seasonings is a large part of the appeal of Louisiana based foods and The Cook Shop has taken those core ingredients and turned them into an easy to use seasoning.
Below we explain all the things you need to prepare a delicious Shrimp & Grits dish at home.
__________________________________________________
How To Make Shrimp & Grits
Ingredients
The Cook Shop Seasoning Blend- Cajun
2 tablespoons of canola oil
1 cup medium sized shrimp
1 cup sliced smoke sausage
Your favorite grits
Directions
Add sliced smoked sausage to skillet over medium high heat and cook until browned around the edges, stirring frequently, about 5 to 7 minutes.
Set on the side.
Pour oil in clean skillet over medium heat.
Add shrimp.  
Add The Cook Shop Cajun Seasoning to taste.  Cook shrimp until pink, stirring continually-about 3 minutes.
Cook grits according to box directions. Add The Cook Shop Cajun Seasoning to taste. 
Guess what! You're already done! You have a delicious New Orleans classic without all the fuss. Enjoy!
Serves 2
---