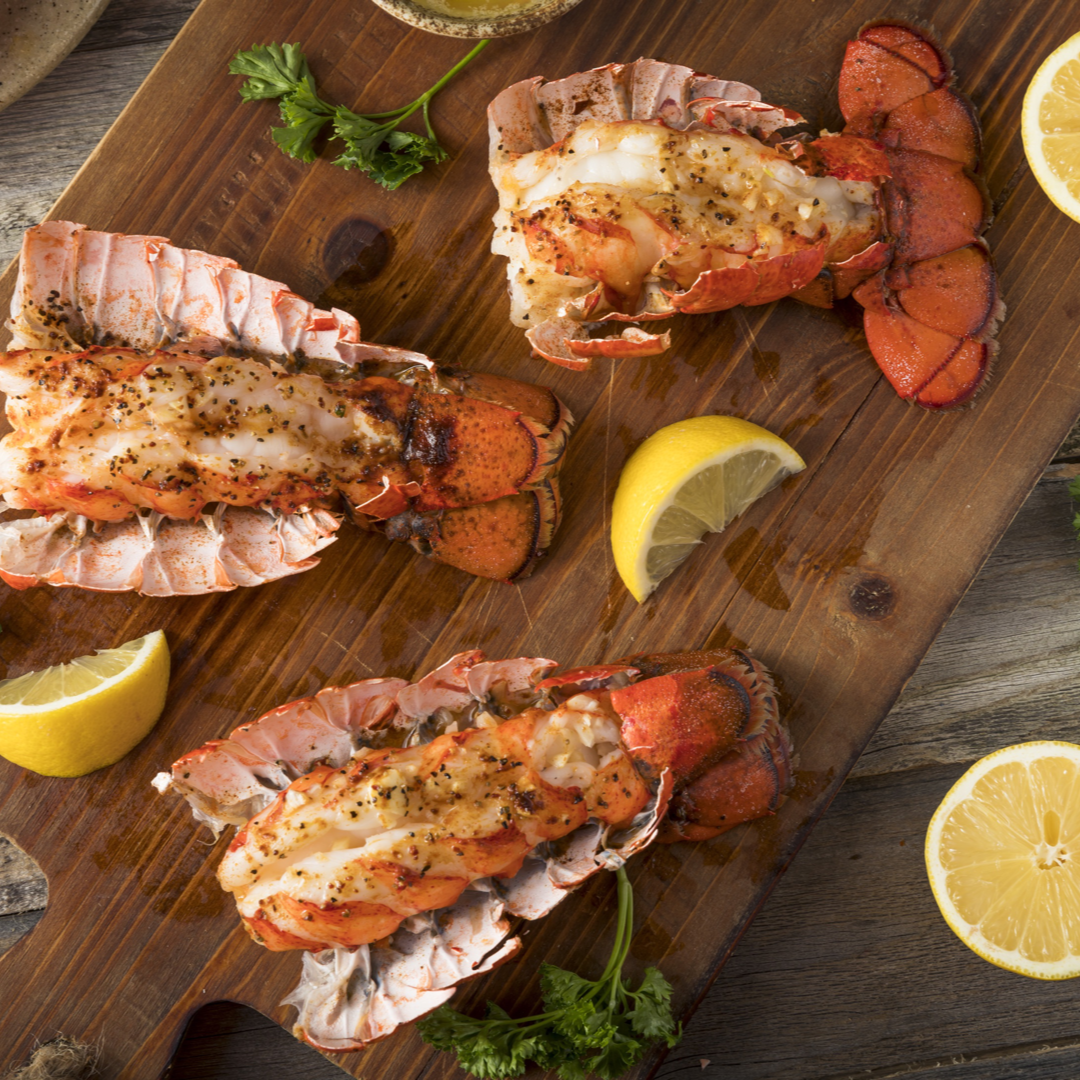 https://spark.adobe.com/page/1YKCnjS6cwgW9/
THE COOK SHOP CREOLE BAKED LOBSTER TAILS
INGREDIENTS
4 (5-6 oz each) Lobster Tails
4 tablespoons of salted or unsalted melted butter. (Your preference)
1-2 tablespoon of Creole Cook Shop Seasoning
Lobster is never a bad idea, and fettuccine in a lemon butter sauce is easy, but so delicious.This recipe is perfect for date night. Make the most of staying in. The best part is you don't have to practice social distancing at home. Add champagne and leave your worries behind. Tonight is about indulging. You deserve it!
DIRECTIONS
Preheat oven to 450 degrees. Remove meat from shell, allowing the smaller end (fan), of the tail to remain attached.
Place meat on top of shell "piggy-back" style; place on a baking sheet. (I like to put wooden skewers into the lobster meat while they are baking so meat doesn't buckle. Just make sure you remove them before eating).
Sprinkle each tail with The Cook Shop Creole Seasoning, (about 1 tbl spoon).
Mix the Creole Cook Shop Seasoning into melted butter- to taste.
Bake 14-15 minutes, basting every 2 minutes with the Creole Butter. I also like to have a little Creole butter on the side for dipping.
Serves 4
FETTUCCINE IN LEMON BUTTER SAUCE
INGREDIENTS
1 tablespoon of The Cook Shop Creole Seasoning
2 tablespoons butter
1 tablespoon freshly grated lemon zest, plus more for serving
½ pound fresh or dried fettuccine
4 tablespoons heavy cream
2 tablespoons (1/2 lemon) freshly squeezed lemon juice
2 tablespoons freshly grated Parmesan cheese, plus extra cheese to serve on the
DIRECTIONS
Bring a pot of heavily salted water to a boil.
Using medium heat, add the butter into a skillet, then add the lemon zest.
Drop the fettuccine into the boiling water. Cook pasta according to package directions. Drain.
Add the cream to the butter and lemon zest mixture. Next, add the pasta and lemon juice. Stir until heated through. Add the Parmesan and toss.
Serve with additional Parmesan and lemon zest on the side.
---