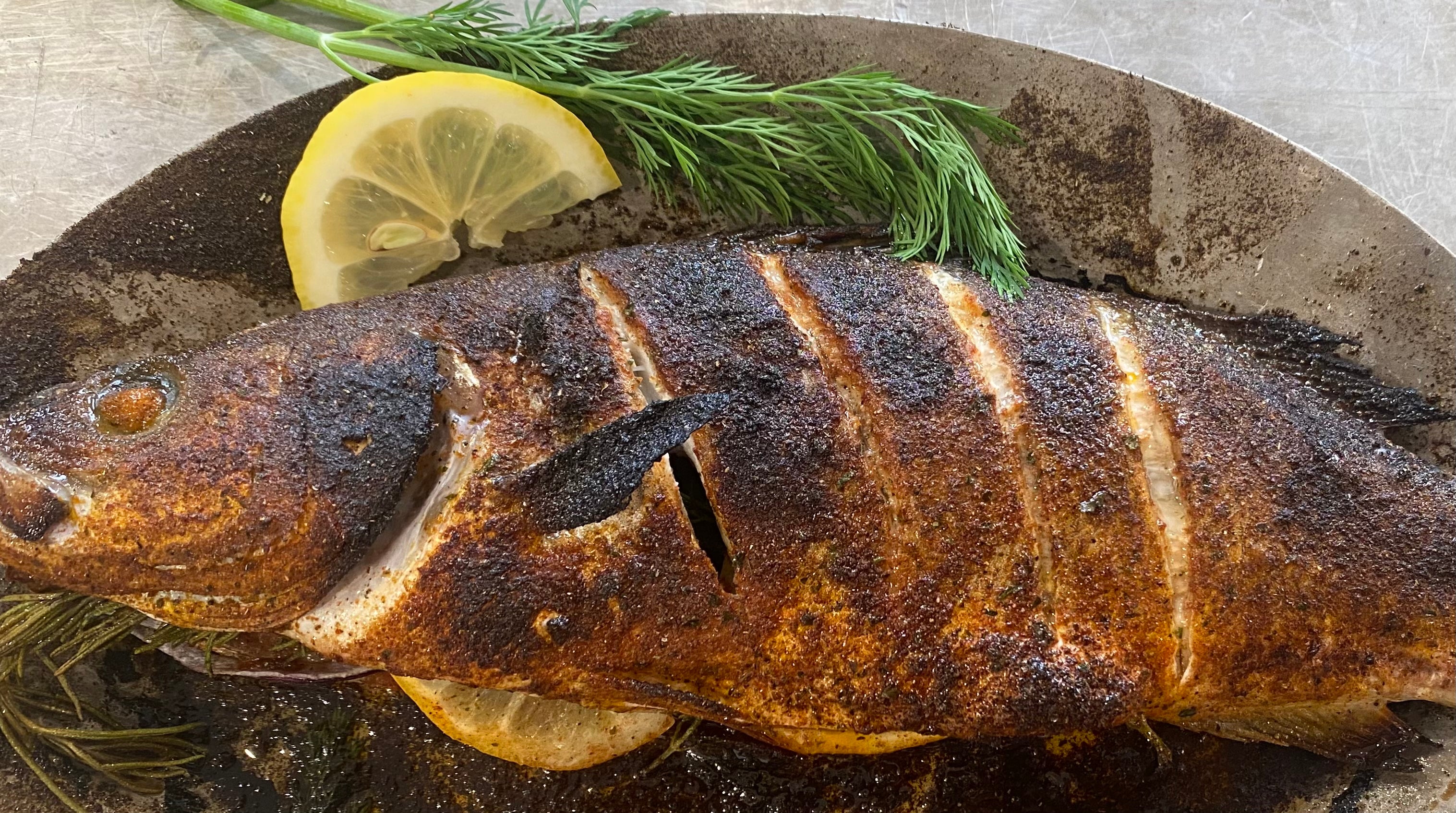 At The Cook Shop, we've decided to introduce a few new seafood dishes to add to your repertoire. We're also making sure everything we do is healthy-ish. 
The Lenten season has begun. Ash Wednesday ushers in 40 days of reflection, repentance and renewal. In New Orleans, Lent also ushers in seafood season. For religious reasons, many people do not eat meat on Fridays during this time. The most popular or go to Lenten meal is the fried fish plate. It usually consists of fried catfish or trout, potato salad, macaroni & cheese, and green peas. They usually taste great, but may not be great for you.
Keeping the goal of being healthy-ish in mind, our first offering is whole, baked or grilled branzino. Cooking a whole fish may seem intimidating, but I promise you it's easy. Chef Gason has a way of putting even the most complicated dishes within our reach, and you can't go wrong with The Cook Shop Seasoning Blends! Serve the fish with your favorite vegetable and a beautiful salad. It tastes amazing, and it's filling and satisfying. One of our previous blog posts has a Parmesan asparagus recipe that will go perfectly with it.  
Our healthy-ish alternatives to the Friday Fish Fry are a great way to begin the Lenten season. Within the next 40 days, we'll be well on our way to accomplishing our goals and a healthier lifestyle.
Bon Appetite!
---